34,119 plays
Pixies - Where Is My Mind (1988)
Anonymous: Hello ☺ You have a lovely blog and i enjoy your poetry very much. You seem like a profound person. Have a good day ☺☺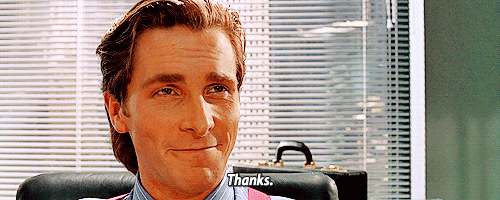 You have an awesome day too :) 
Huge news today! Dark Horse Comics will publish the sequel to FIGHT CLUB as a 10 part maxiseries, debuting in April 2015. Read all the details here:

http://chuckpalahniuk.net/news/dark-horse-comics-to-publish-10-issue-series-of-fight-club-2
Anonymous: be mine
I would be yours but I can't
I would say I am another's but I am not
I am only my own
My life is that which owns me Grey Face
I direct it but it makes the moves for me
I hope that you are your own
And that the paths of someone far greater than I
Come into the path of your own
For I am a fool
Spouting foolish prose
Instead of sleeping
I would like to be able to gently drift in and out of existence when I wanted to.
— Henry Rollins, Solipsist  (via ice-nazi)
I don't care about what any of these breathers are talking about. All they're into is cheap little get-offs. They can't hold me…If you stay away from people as much as possible, then you'll be alright.
Dead writers take me to a different world. That's how I deal with this one.
…you need their lies to make you feel like you're alive—I won't tell you that you're fucked up. I'll just wish you luck.
I learned there is a lot of strength in having nothing to lose.
Late Nights
The music comforts me this night
Their vocals bleed into me and I absorb their hate
It sinks through the air and into my finger tips
And I type that blood upon these keys
The work redeems my psyche from torment
Neurons and synapses ordered into correct motion
Time off is detrimental to me
Just as sleep is punishable by over thinking
The song reaches it's crescendo 
The words reach their end
I will be gone soon 
But when I return the work will continue
Praise the lord